Product
Medical Ozone Therapy Instrument: Model MOG003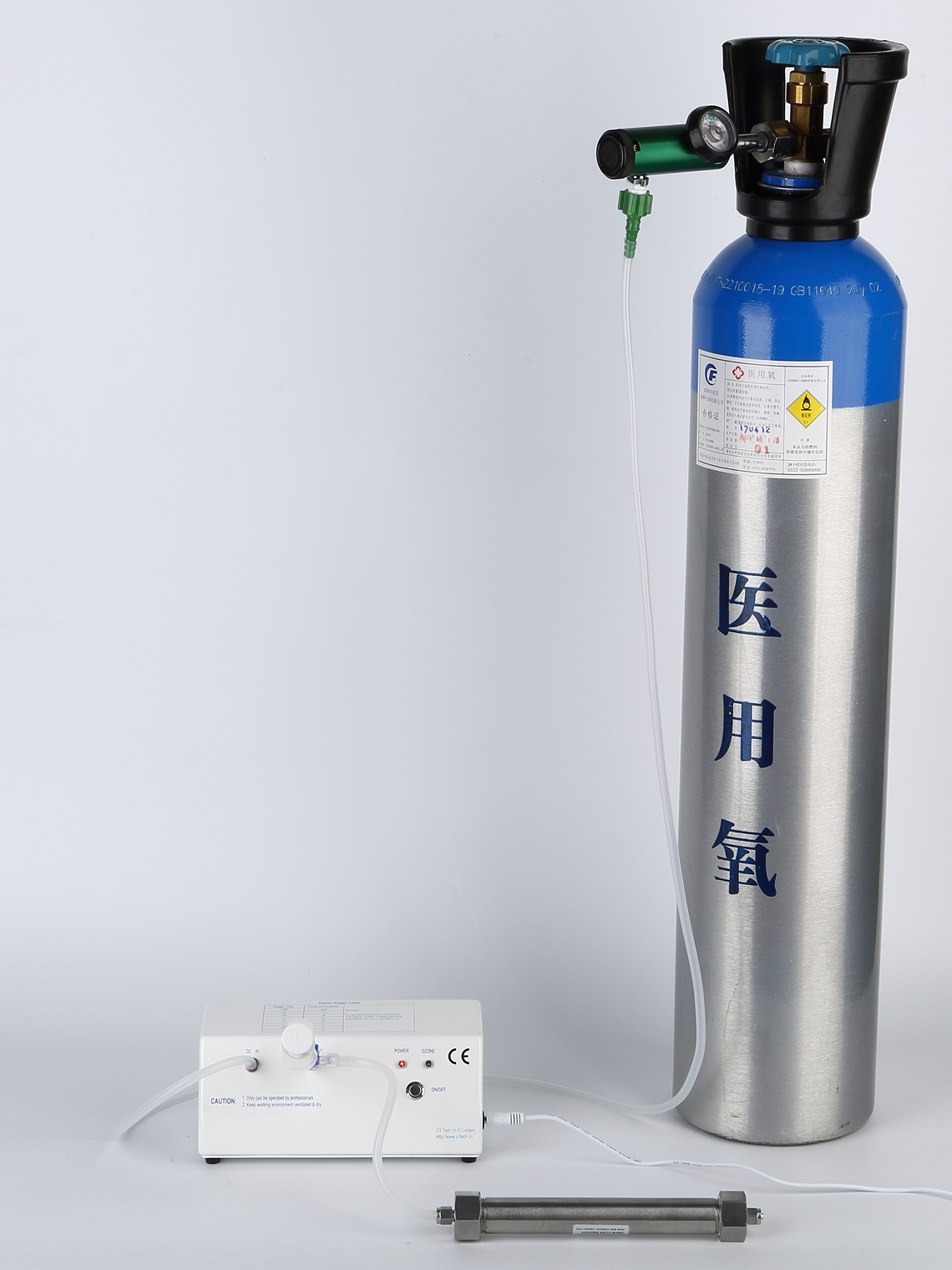 With Model MOG003 Ozone Generator,which applies the latest technology to modern techniques. It is one of the professional design products which could be used for ozone therapy or sterilization in many applications.
It adopts high quality ozone module ofglass tube, the ozone concentrations under the different oxygen flow are muchmore stable.
Product Specification:
Product name: Ozone Generator
Model: MOG003
Ozone concentration: 5-99ug/ml(via O2Tank)
Ozone concentration: 10-37ug/ml (via PSA O2 Concentrator)
Oxygen flow: 1/32-1.0 LPM
Output connections:Luer fitting φ5 mm
Cooling system: Air cooling; In-builta 15CFM fan
Technology theory: corona discharge
Input voltage: 100-240V;50/60Hz;
Working voltage: 12 VDC with adaptor;
Power consumption: 12W
Operating temperature: -0 ~ +40 ℃
Unit Size: 21.5 (L) x 11 (W) x 9.5 (H) CM
Net. Weight: 0.9KGS
Packing size: 27 (L) x 16.5 (W) x 22 (H)CM
Gross weight: 1.2KGS
Product Advantage:
1. Smart & nice design, easy operation;
2. High quality glass ozone tube & Titanium electrode;
3. Stable and high ozone concentration;
4. Ozone concentration chart has been calibrated by ozone analyzer, marking on the top of the device, adjust the oxygen flow to get the target concentration.
5. Providing pure & safe &clean ozone since all material of the product including all the spare parts are100% friendly to ozone;
FreeSpare parts:
1 x AC100-240V adapter to 12VDC
1 x PVDF ozone resistant luer-hose connector( for ozone outlet connect to hose)
2 x meters food -grade & high quality ozone resistant silicone hose.
1 x operation manual
Oxygen Flowmeter (Oxygen Regulator)
When MOG003 used on medical application (SPA, Ozone steam saunas, Ozone insufflations, Foot diabetic, Dentaltherapy, Blood inject, and etc.) it has to work with medical oxygen. The end-user must select the suitable type flowmeter based on the valve specification of oxygen tank. Normally, CGA540 & CGA870 are popular in the worldwide.
MOG003 Ozone concentration & Ozone Output Chart
Ozone concentration chart has been calibrated by ozone analyzer (Model: UVO3-4400), the end-user need to adjust the oxygen flow to get the target concentration of ozone gas.

Product Application:
1. Could be used to treat infections, wounds and disinfect extra corporeal blood samples of HIV.
2. Also be used for Dental Hygiene.
3. It could be used to treat diseases such as diabetes, lumbar disc herniation and etc.
4. Widely used in ozone therapy and ozone treatment home and abroad.
5. Mainly used in the medical, such as the hospital ward, operating room, medical apparatus,instruments and sterile room, etc.
6. Used in university laboratory.