Ozone analyzer
Portable ozone analyzer Model: UVO3-1500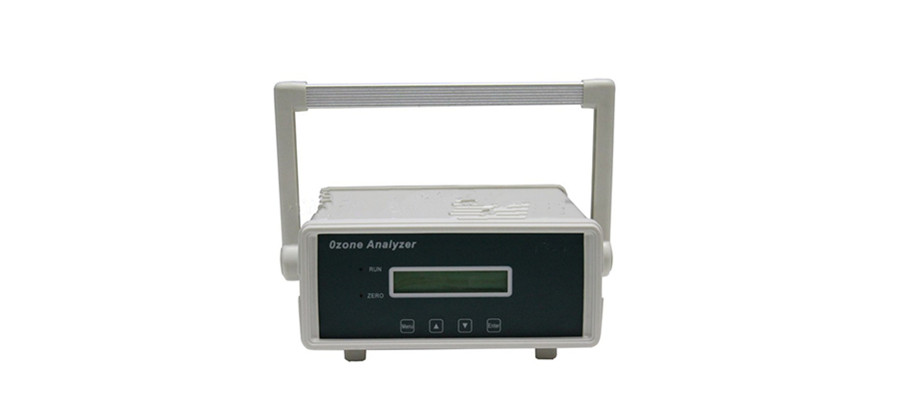 Product Feature:
1. Test method: UV absorption method, automatic zero calibration.
2. Product advantages: Data refresh per second, real online detection.
3. The light source system: Long-life UV light source (253.7nm).
4. Working way: High quality suction pump built inside, to ensure that the sample stability.
5. Intelligent compensation: The built-in light source automatic compensation function, the internal temperature sensor (compensation), built-in pressure sensor (compensation).
6. Measuring range:Testing scope very wide 0-1000PPM (optional 0-100PPM range).
7. Small size:145*70*165mm.
8. Data shows: 4 LCD display, can choose the backlight, can also clear reading in darkness.
9. Output function:Standard 4-20mA current signal output or optional RS-485 communication.
Application Scope:
UVO3-1500 ozone analyzer is mainly used for ozone concentration monitoring. The main applications are as below:
1. Air intake, and return air inlet of air conditioner
2. Assessment of ozone oxidation ability
3. Ozone sterilization cabinet concentration detection
4. Medical ozone source detection
5. Experimental study of ozone
6. Sewage treatment project

Specification:
Product model: UVO3-1500
Measurement principle: Ultraviolet absorption method
Measuring range:0-1500 PPM;0-1500( fixed range)
Resolution: 0.01PPM
Error rate: 0.1%
Detection accuracy: 0.3%
Gas flow: About 1.2L/min
Pressure: 101.2Kpa, built-in pressure sensor
Zero drift: <0.05%
Response time: <2S
Sampling port size: 6mm
Dimension: 145*70*165mm
Weight: 1.5Kg
Power: 100-240VAC
Certificate: