Product
Intelligent Ozone Water Machine Model:TWO001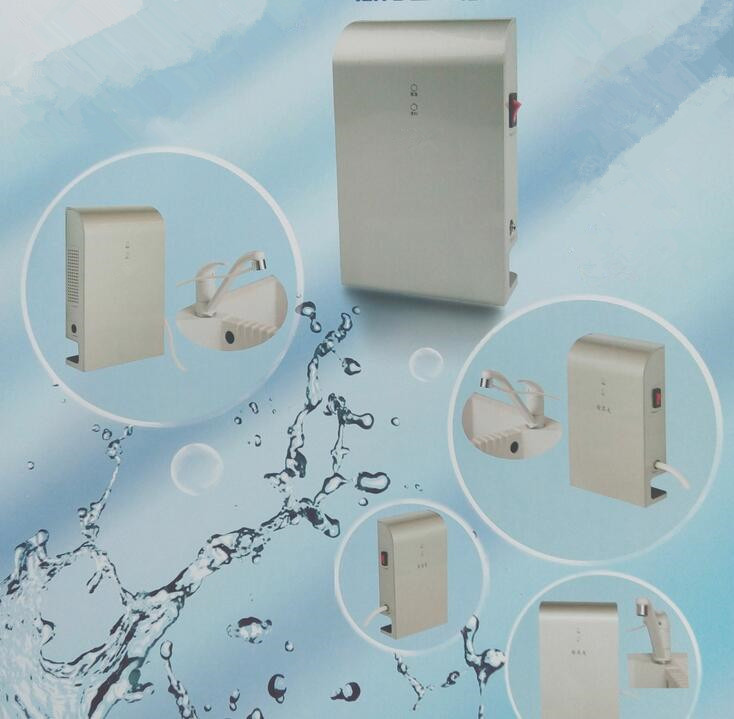 Our ozonated water device can get ridof chemicals that are accumulated on your fruits and vegetables. It does notleave any harmful residues. The by-product of ozonation is oxygen.
It uses only cold water to maximizeyour sanitization results. It operates at peak efficiency in high humidity.
SPECIFICATION:
Product name: Intelligent ozone water machine;
Model TWO001
Ozonated water concentration: 0.2-1.0PPM
Water flow: 200-900L/H
Inlet water: Tap water
Water inlet temperature: 5-30℃
Water outletpressure:0.6-1.2kg/ m2
Voltage: 100-240V 50/60HZ
Power consumption: 6W
Unit size: L115 x W50 x H180MM
Net weight: 0.5KGS
Color: white
FEATURES:
Intelligent micro pulse operationalcontrol system
Micro gas-water mixer system
Non-contact auto stand-by and sleepsystem
CE (LVD & EMS) approval;
ROHS Compliant
ADVANTAGES:
Unique mini design
Produce O2 oxygen as byproduct
Higher concentration Ozonated water:0.2-1.0 PPM;
No consumable parts or oxygen gasneeded. Use air and water as material;
Quick and effective removal ofpesticides and herbicides, kills mold spores, fungus, bacteria and viruses
No nitrogen oxide (Nox) or toxic byproducts
Continuously produces ozonated waterwhen operating the machine
Uses DC 12V as control system
Easy to use, no regular maintenance;
Quiet operation and no noise
APPLICATIONS:
Chef- Thisis an intelligent ozone water machine designed for kitchen, unique mini design,easy to use. Safety ozone is mixed with water and produce ozonated water tomeet need for daily life and restaurant.
Water with high ozone concentrationcan sterilize food & kitchen ware, disinfect hands, floors, wall, tables,;use as cleaning solution for towels & rags. Oxidize, decomposebacteria and pesticide from fruits and vegetable surfaces keep food fresh,Neutralize hormones and smell from meat, extend usable life and make food safe;Can also remove germs, bacteria and residual chlorine in tap water.
Medical-addthe effectiveness of ozone sterilization without the need for consumable oxygenand convert tap water at any faucet to liquid sanitizer. Increase safetyand sanitation everywhere that people use water to wash, bathe or irrigatewounds and incisions;
Laundry- eliminatemold, fungus, bacteria and virus, remove pesticides and herbicides, anddecompose petroleum hydrocarbon