Product
10-85mg/l Medical Ozone Therapy Instrument Model:MOG001
Brief introdution of medical ozone MOG001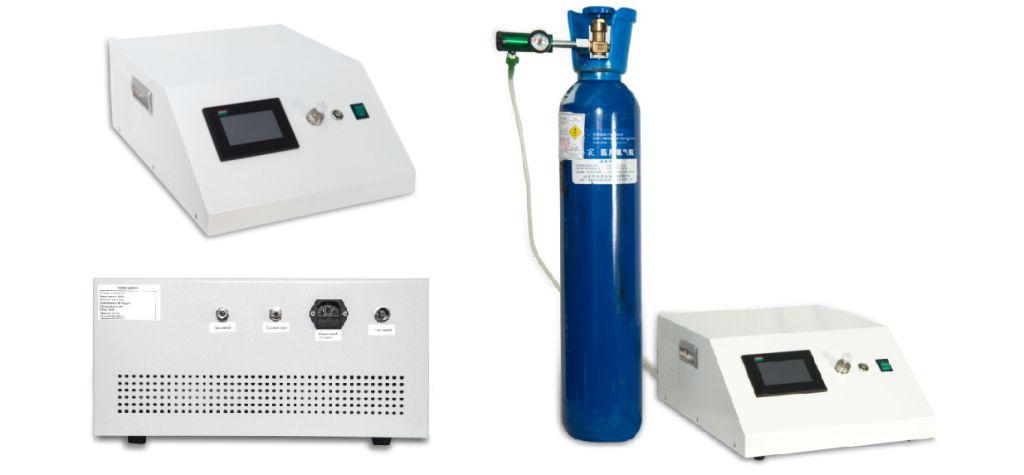 Product Feature:
1. Ozone analyzer inbuilt
2. Ozone destructor inbuilt
3. Touch screen design
4. Ozone concentration range: 10-85ug/ml
5. Ozone concentration setting based on the requirement
6. Output time setting: 0-30minutes
6. Automatic purging when plug in to expand working life of product
7. Automatic purging before power off
8. Nice design
Application Scope:
1. It could be used to treat infections, wounds anddisinfect extra corporeal blood samples of HIV.
2. It could also be used for Dental Hygiene and blood purification.
3. It could be used to treat diseases such as diabetes, lumbar disc herniation and etc.
4. It is widely used in ozone therapy and ozone treatment home and abroad.

Product Specification:

Product Name: Medical Ozone Generator
Model: MOG001
Ozone Concentration Range: 10~85ug/ml
Oxygen Input Flow : 0.3~1 L / Min (0.5LPM advised)
Oxygen Input Pressure: 30~70kpa
Operating Temperature: +10℃~+40℃
Relative Humidity: 30~80%(non-condensing)
Error Display: ≤±2% (maximum concentration)
Fuse: 1A
Voltage: AC110- 220V /50Hz
Power consumption: ≤ 70W
Free Luer fitting
Free Foot Switch
Unit dimension: 385(length)*460(width)*165(height) mm
Net Weight: 10 KGS
Gross Weight: 16KGS
http://www.o3tech.cn/blog/videos/operating-video-of-new-MOG001.html please visit the link.